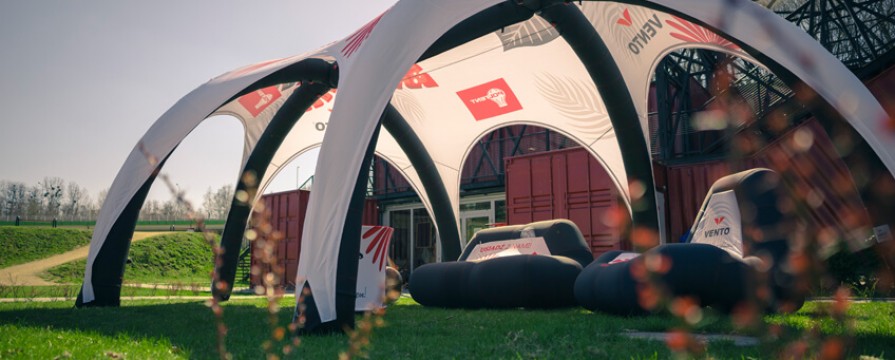 The cosmic origins of VENTO SIX
15.05.2019
"Our inflatables does not come from nowhere!" - said Mr. Balloon some time ago during our weekly brainstorm. He added:
"Poltent crew, I had a dream. At the other end of the universe there is a secret recipe for an even more impressive VENTO tent! We must have it before the event season starts for good! Start the engines and let's fly! That's exactly what our clients expect from us."
When we arrived, something incredible happened! "It is exactly as I imagined - said Mr. Balloon smiling from ear to ear - it is a real pleasure to be here!". And yes, because we have not seen anything like that before ...
Two cosmic bases like "two halves of orange" have connected right before our eyes, and thousands of aliens jumping for joy, shouting just one word: WOW! It was a great cosmic festival!...
"Now that we have a recipe for a new VENTO® tent" said Mr. Balloon, "let's get to work quickly." So we took two tents, we combined them like cosmic tricks and we created a new, unique tent, which we named - VENTO® SIX!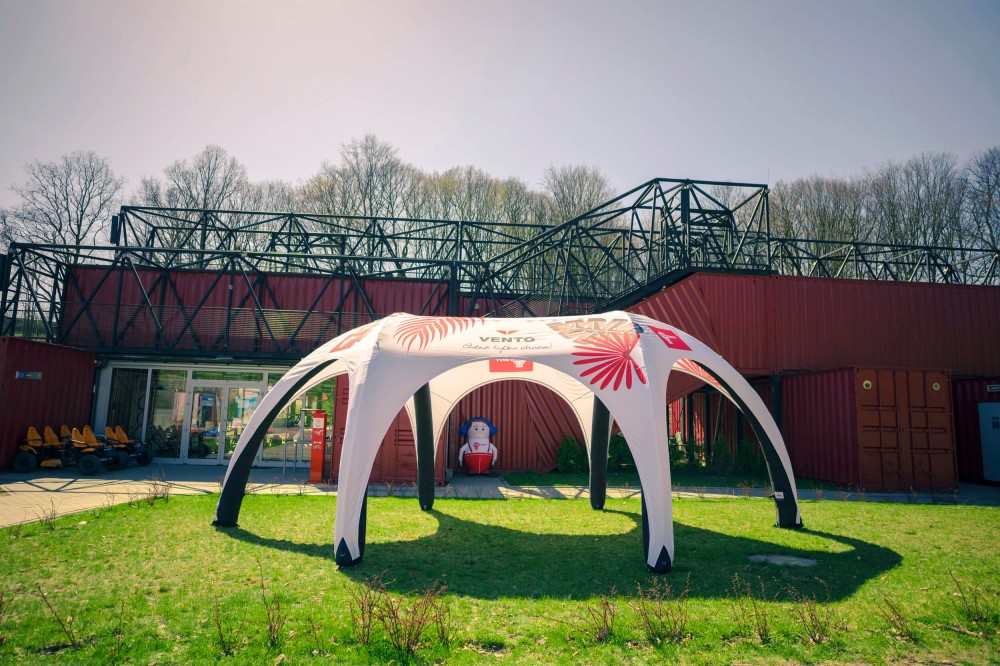 The new VENTO® SIX has six entries, which makes it open to visitors from all sides!
VENTO® SIX is also compatible with other tents and products from VENTO® line.
It is much larger than its predecessors, which means that its usable and advertising space gives even more opportunities to promote and advertise. That's what it's all about at your events, isn't it?
The new VENTO® SIX is an offer for all those who love to impress and like it when people talk about them. Therefore, if you love beauty and functionality, VENTO® SIX is the perfect tent for you.
Contact our crew and find out more!