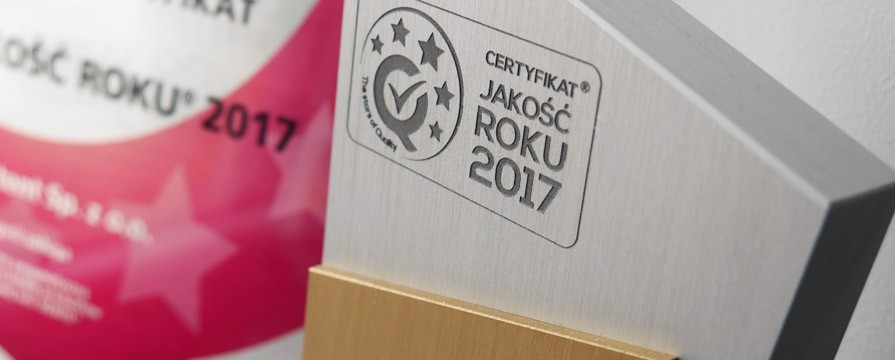 QUALITY OF THE YEAR 2017 CERTIFICATE
27.03.2018
On March 22, 2018, the 4th European Quality Congress in Łódź took place. The highlight of this event was the award of the Quality of the Year Certificates.
This is another year in a row when our work and commitment have been appreciated. This time we were awarded in category: service, for: pneumatic advertising using the innovative VENTO® line products.
The VENTO® line is our true gem - a combination of modernity and usability. This product is designed especially for those customers who value the combination of beauty and comfort. That is why this year's award is especially pleasing.
We share positive impressions and present few photos from this amazing event. We believe that the future will be even better, and the VENTO® line will become an inseparable element of every event.